AMAFlueHelp.org Demo Promo Reel
The American Medical Association launches AMAfluhelp.org, a web-based offering that connects physicians, care givers and patients.
Connect. Coordinate. Care. Communicate.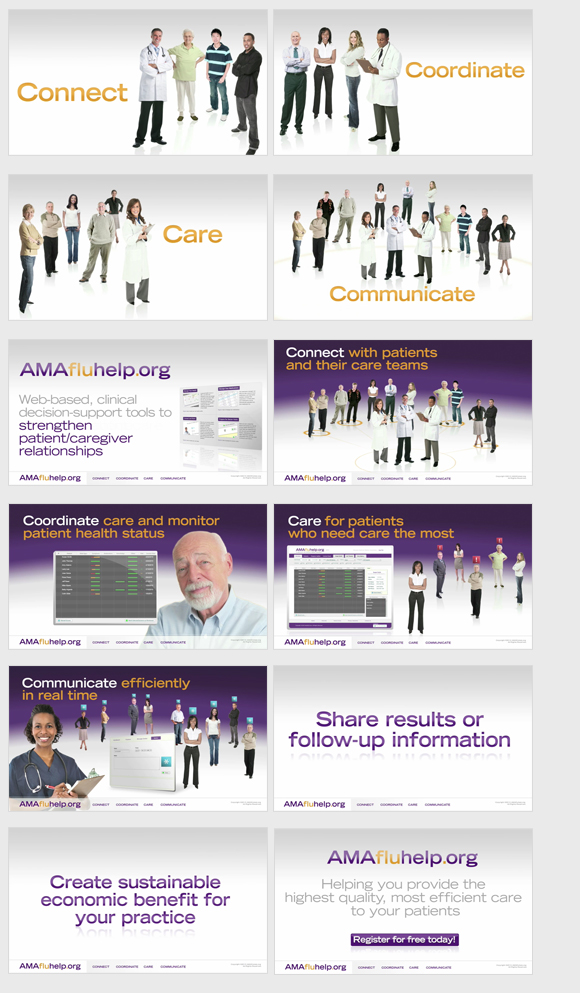 ThinkPiece Creative partnered with Williams Labadie to develop a demo real that presents a new website for the American Medical Association. AMAfluHelp.org is the first of its kind online health software platform offering an integrated suite of solutions designed for individuals, their families, and health care professionals to connect to each other securely in one place.
The demo reel was distributed to AMA members as an offline presentation that could be played locally. Audio was not included. You may view the reel here (Adobe Flash 9.0 required).