Arvin Industries
Customer Driven Through Vision, Values and Growth.
Growth. Leadership. Innovation. Partnership.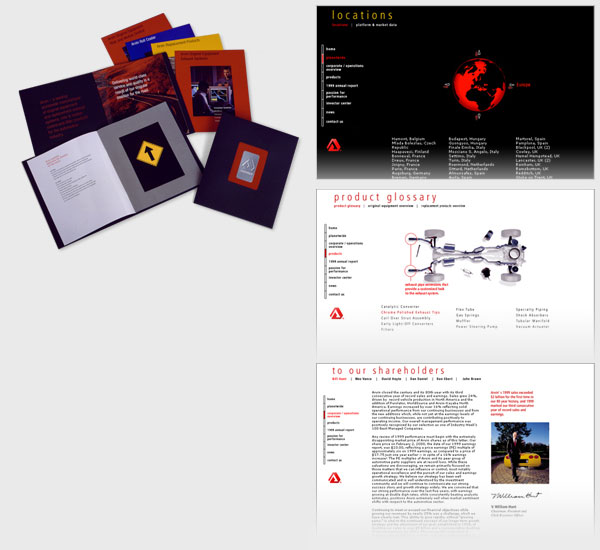 Arvin is an international manufacturing company that produces original equipment and replacement parts for most major auto manufacturers: Daimler/Chrysler, General Motors, Volkswagen, Porsche, Ferrari, Ford, BMW, etc. Arvin's products are also sold under other brand names, Gabriel, Monroe and Purolator, at many retail auto parts stores such as: Pep Boys, Track Auto, etc. Arvin's collateral materials have positioned themselves within a primarily manufacturing focused environment as a company that emphasizes its people-based expertise. As a member of a non-retail marketplace, Arvin uses its collateral pieces to emphasize its attention to individual employees, end-consumer satisfaction, international presence and service-focused processes.