Dou-Fast Roofing Products
The Leader in Exterior Power Fastening.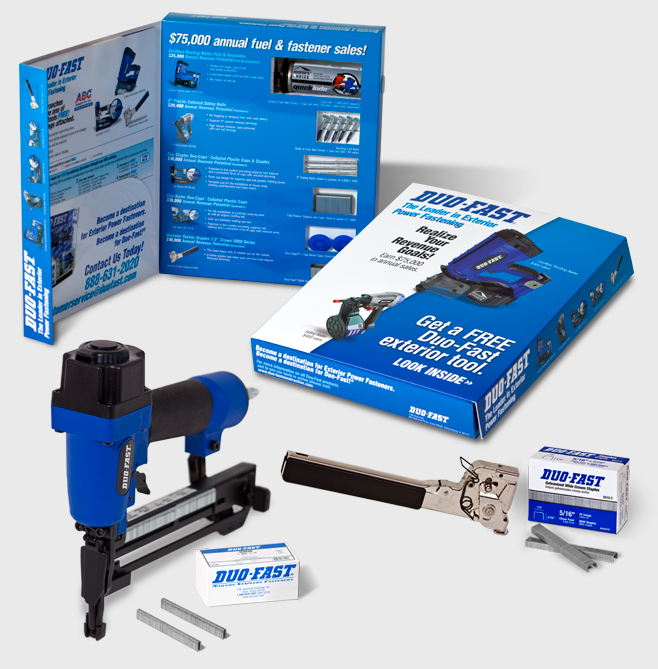 Become a Destination for Power Fasteners. Become a Destination for Dou-fast!
Duo-Fast, founded in 1937, has a long history of providing workers with innovative fastening systems, including the first pneumatic stapler in 1947, the first pneumatic strip nailer in 1964 and the well known Hammer Tacker, Model HT550. Purchased by Illinois Tool Works in 1999, today they draw on the global resources of the parent company to provide innovative tools and fasteners to exterior contractors.
ThinkPiece Creative provided design and development for a marketing kit targeted at distributors that communicated the opportunities for increased annual revenues through product sales. The kit contained product samples and offered a free tool as an incentive to inquire about becoming a Dou-Fast distributor. ThinkPiece Creative also provided product photography for an assortment of tools and replacement supplies.