eCD Market User Interface
eCDmarket is a members-only listing service for buyers and sellers of FDIC-insured deposit accounts.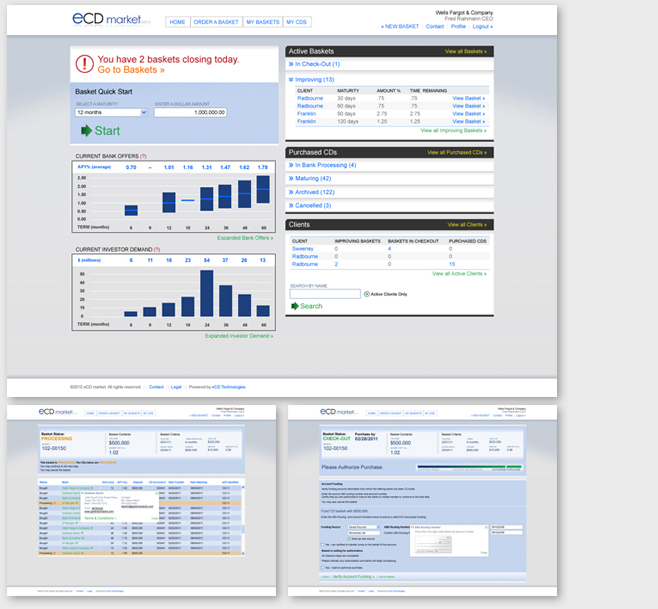 Open, Transparent Market Views.
eCD Market provides a liaison between financial institutions that trade in the CD markets. They allow members to quickly research their markets and efficiently manage their accounts. ThinkPiece Creative provided initial brand development as well as design consultation for User Interface and User Experience. eCd Market and ThinkPiece Creative worked together to build a more intuitive financial tool.