The Foot Clinic
Full-spectrum service. Single-minded focus. The Foot Clinic is built on the best in compassionate care.
Preventative Care. Diabetic Wound Care. General Foot Health.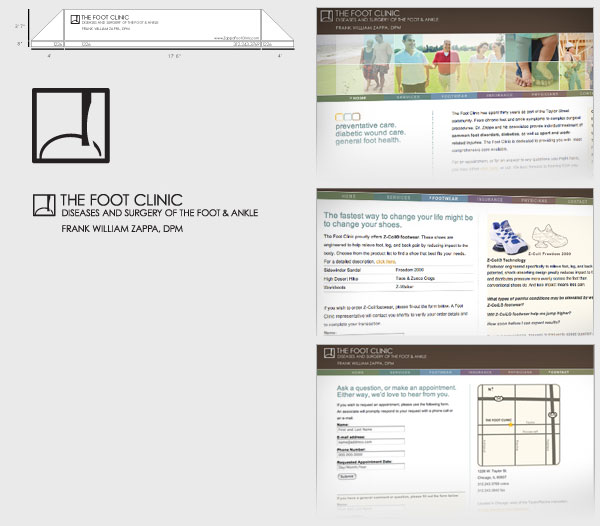 The Foot Clinic has spent thirty years as part of the Taylor Street community. From chronic foot and ankle symptoms to complex surgical procedures, Dr. Zappa and his associates provide individual treatment of common foot disorders, diabetics, as well as sport and work-related injuries. The Foot Clinic is dedicated to providing you with most comprehensive care available. This site provides patients with downloadable forms, insurance provider information and the ability to make appointment requests. As an established Z-Coil merchandiser, the site also needed to communicate key product features. This site can be found at ZappaFootClinic.com.