Saint Anthony Hospital Deformity Correction Center
As a not-for-profit organization committed to serving the southwest side of Chicago, Saint Anthony Hospital has launched a new center focused on podiatric deformity correction through advanced, minimally-invasive procedures.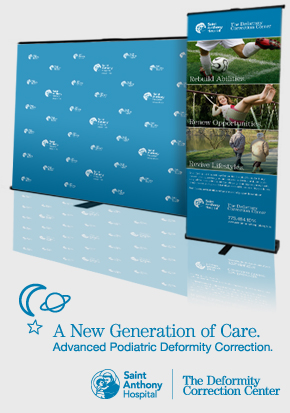 An Identity and Core Brand Messaging were Developed to Communicate the Center's Industry Leading Capabilities.
The initial branding was featured in trade show speaker support and direct-mail marketing materials. Each application of key branding was an opportunity to present the Center, and its industry-leading physicians to their community.