U of I Hospital & Health Science System
A Familiar Mission, a New Vision.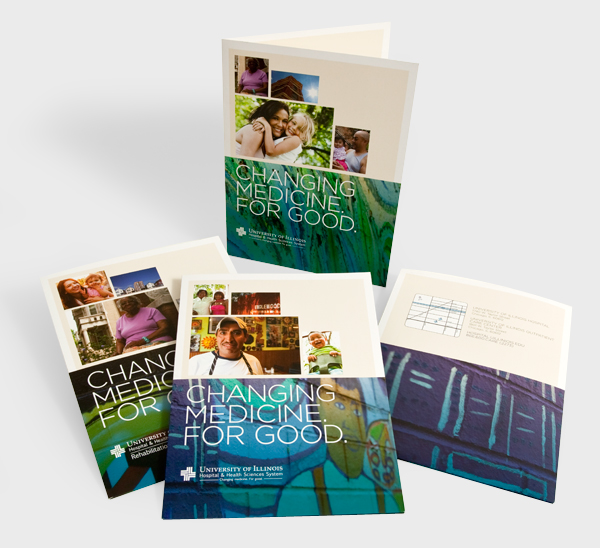 University of Illinois Hospital & Health Science System partnered with ThinkPiece Creative to launch a new branding campaign. The University of Illinois has been moving medicine forward for the benefit of the people of Illinois and beyond since 1859. As a major step in realigning and focusing their resources, Illinois Medical Center brings together U of I's vast health sciences resources into one powerful organization. ThinkPiece Creative provided design and development for print-based materials, including signage, brochures and collateral that broadcast the realignment to both internal and external audiences.