Brandys & Bourg Website
We are your newest resource for home furnishings, accessories and design services. We have been inspired by the old, the new and the hard to find possessions that we love and adore.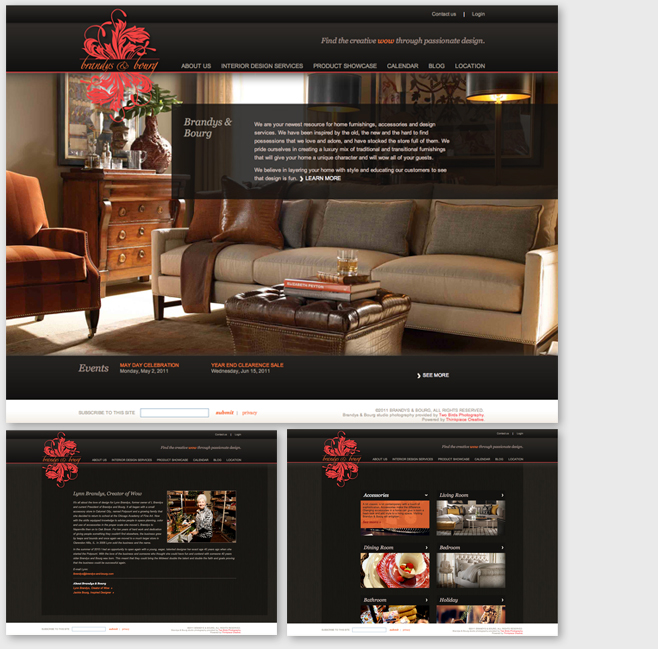 Lynn Brandys and Jackie Bourg have combined to bring over 35 years of design and retail experience to Burr Ridge, Illinois. Brandys & Bourg combined with ThinkPiece Creative to develop a website that captures the energy of Lynn and Jackie's newly formed partnership. Together they have searched high and low to find unique details and they work to find home furnishings that will not be seen anywhere but at Brandys & Bourg.