Saint Anthony Hospital 2009 Annual Report
Saint Anthony Hospital lives out the loving ministry of Jesus Christ, offering health, healing and hope to the families of our community.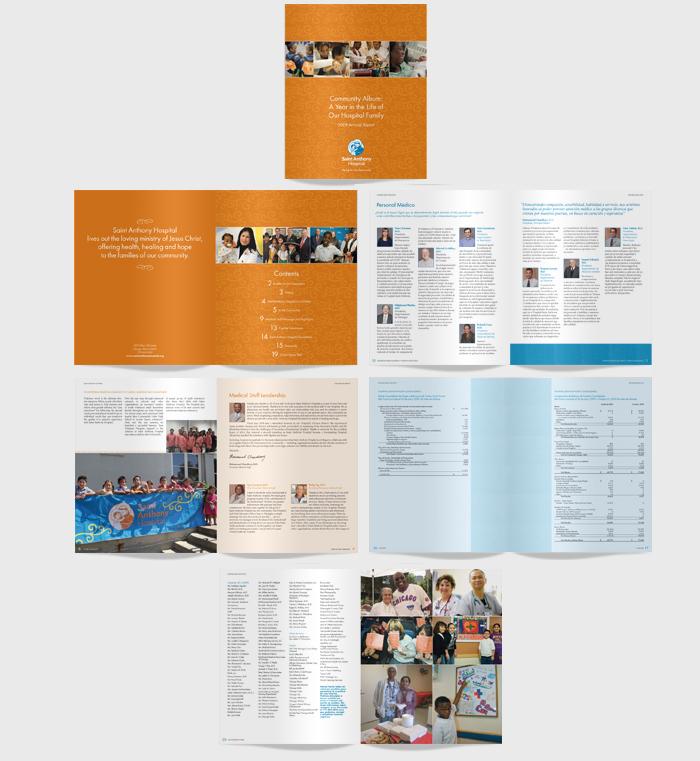 Community Album: A Year In The Life of Our Hospital Family.
Saint Anthony Hospital is a landmark on Chicago's west and southwest sides. Their service to the health care needs of the families of the community surpasses 110 years. In 2009 Saint Anthony Hospital became an independent facility, separating from Ascension Health. The bi-lingual annual report marks this milestone and presents the Hospital as a community-focused faith-based health care provider.